If your child is sensitive to gluten or has been diagnosed with celiac disease, it is important to avoid products containing gluten. In this 1-day gluten-free meal plan for kids we've provided you with healthy, kid-friendly recipes and snack ideas to ensure adequate amounts of key nutrients essential for kid's growth and development, such as calcium, iron, zinc, fiber and protein.

BREAKFAST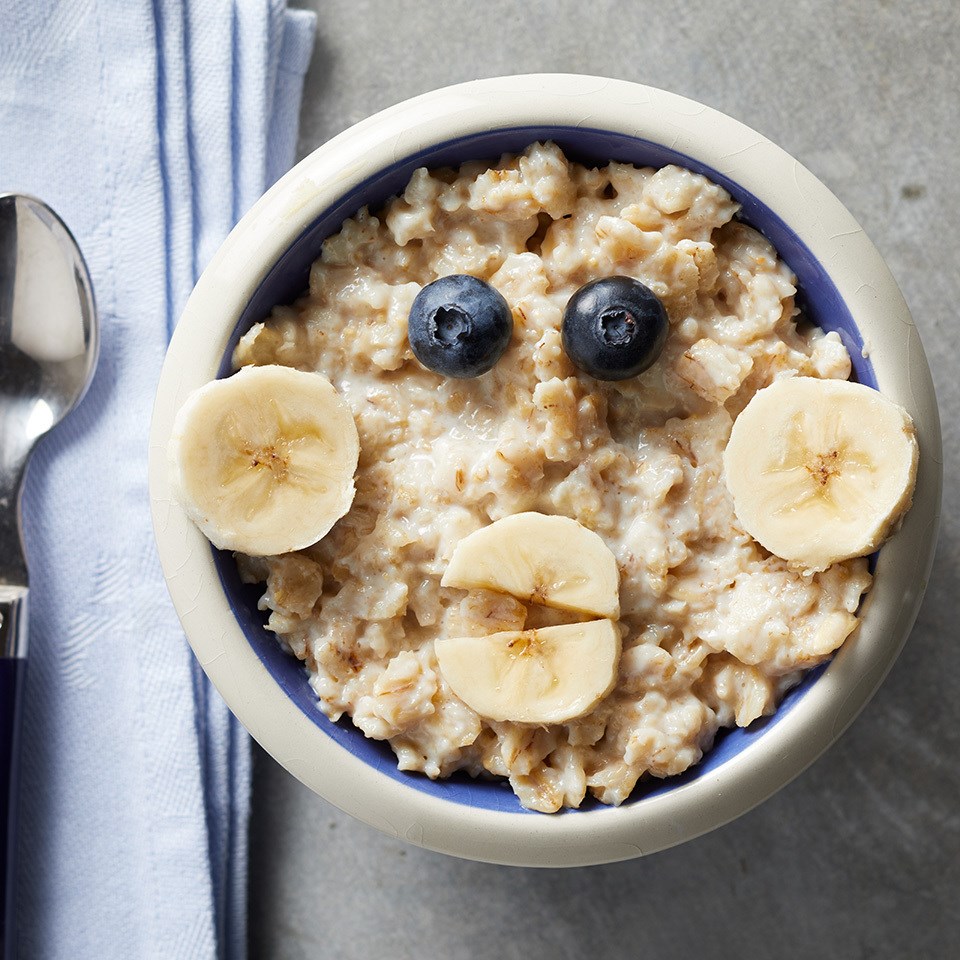 Breakfast (316 calories)
• 1 1/4 cup Silly Monkey Oatmeal Bowl

A.M. SNACK
A.M. Snack (116 calories)
• 1/2 cup whole-milk plain yogurt
• 1/4 cup raspberries
• 1 1/2 teaspoon chia seeds
Fill a bowl with yogurt and top with raspberries and chia seeds.

LUNCH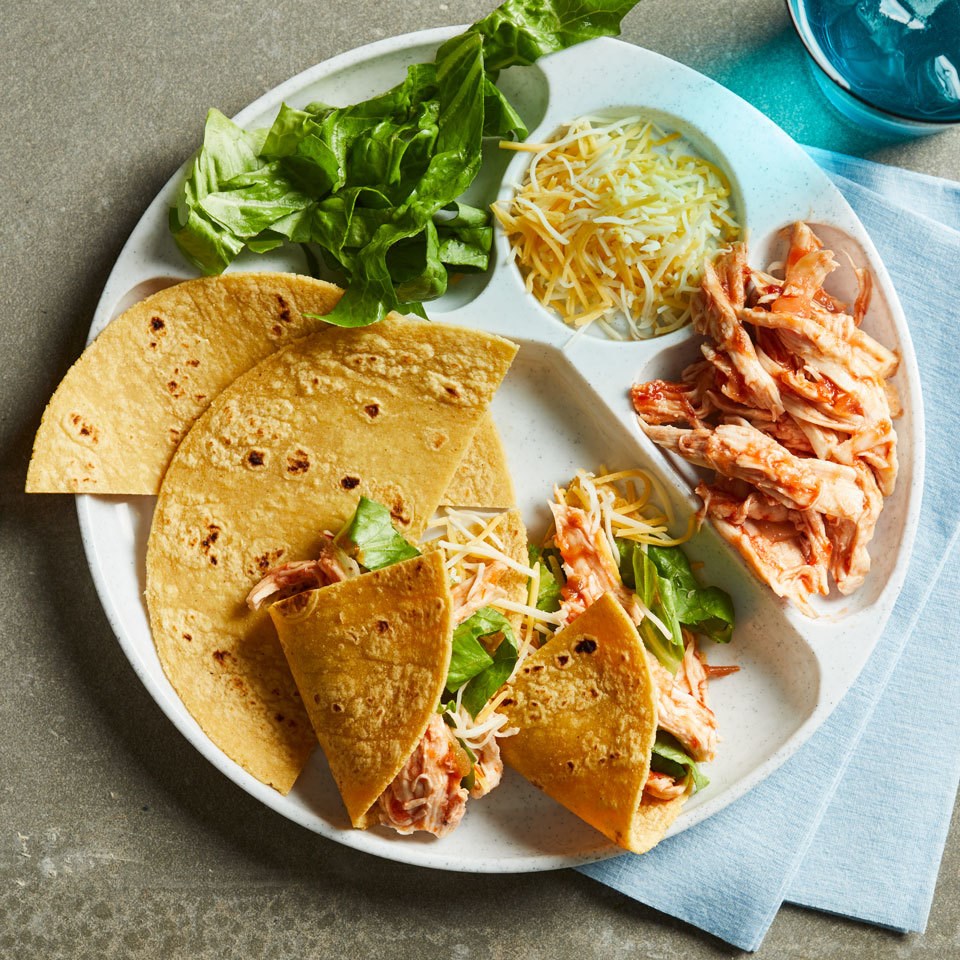 Lunch (354 calories)
• 1 serving Build-Your-Own Chicken Tacos

P.M. SNACK
P.M. Snack (139 calories)
Ants on a Log
• 1 stalk celery
• 1 tablespoon peanut butter
• 1 tablespoon raisins
Cut stalk in 1/2. Spread 1/2 tablespoon peanut butter on each stalk. Top with raisins.

DINNER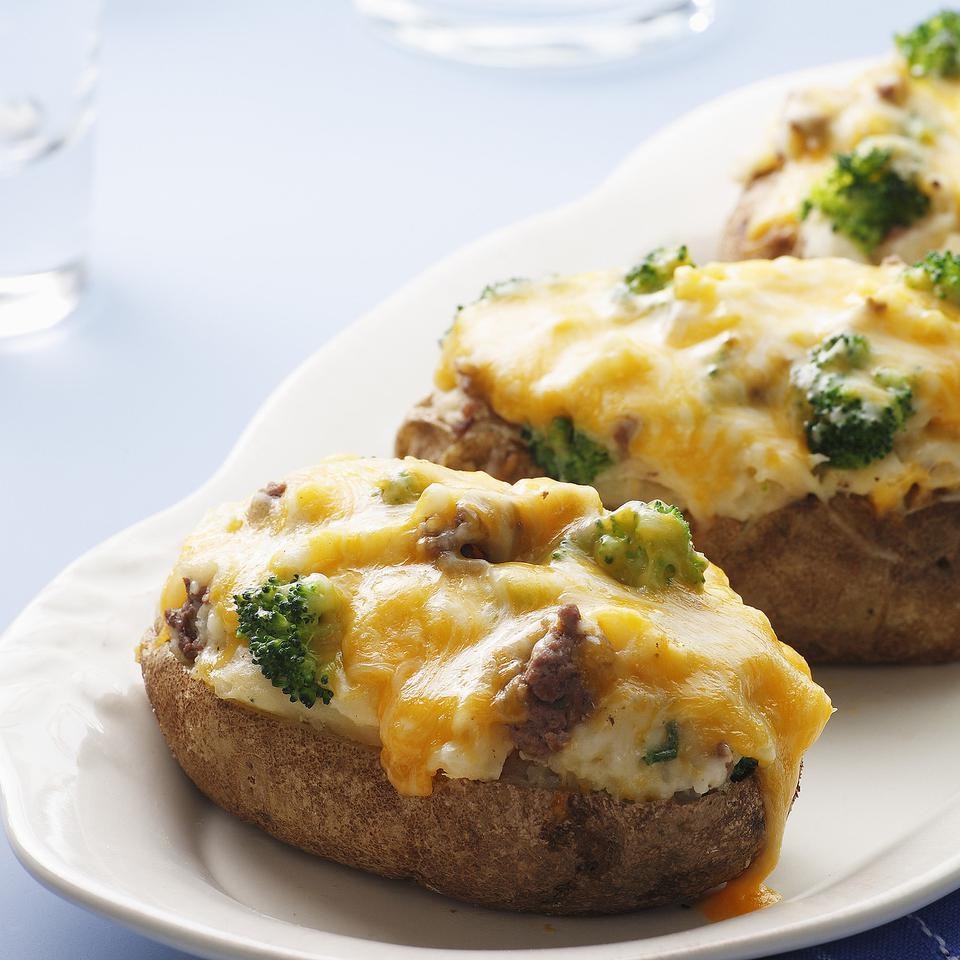 Dinner (492 calories)
• 1 serving Loaded Twice-Baked Potatoes
• 3/4 cup steamed green beans tossed in 1 teaspoon butter
• 1 1/4 cup Strawberry Fruit Salad to enjoy after dinner
Daily Total: 1,417 calories, 89 grams protein, 1,304 grams sodium, 27 grams fiber, 1,067 mg calcium, 10 mg iron, 12 mg zinc
Please Note: This meal plan is controlled for calories, fiber, sodium, calcium, iron and zinc. If you are concerned about any nutrient in particular, talk with you health care provided about altering this meal plan to best suit your child's individual nutrition needs.
Video displays as hyperlink
Video displays as hyperlink
For Category Page, Second Priority Image - URL path (used in grid and Featured Story if First Priority is blank)
http://images.media-allrecipes.com/userphotos/960x960/4524466.jpg
For Category Page, First Priority Image - URL path (used for grid and Featured Story)
http://images.media-allrecipes.com/userphotos/960x960/4524466.jpg