Meal Plan By Jill Cerreta, M.S., R.D.
Let's face it, feeding kids can be a challenge; not only coming up with foods they will eat but at the same time making sure they are getting all the nutrients they need each day to fuel their growing bodies. In this 1-day meal plan, we provided fun, kid-friendly recipes and snack ideas to ensure adequate amounts of key nutrients like calcium, iron, zinc, fiber and protein.

BREAKFAST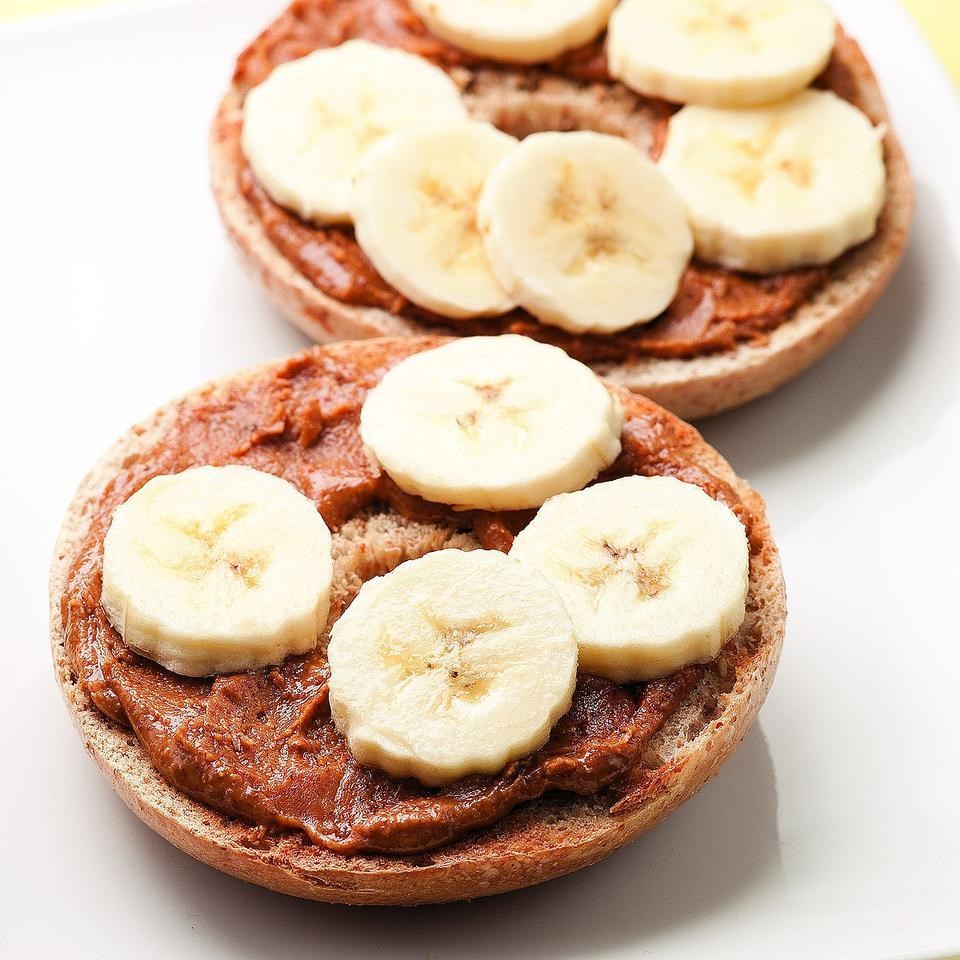 Breakfast (284 calories)
• 1 serving Bagel Gone Bananas

A.M. SNACK
A.M. Snack (120 calories)
• 2/3 cup plain whole milk yogurt
• 1/3 cup raspberries
Fill a bowl with yogurt and top with raspberries.

LUNCH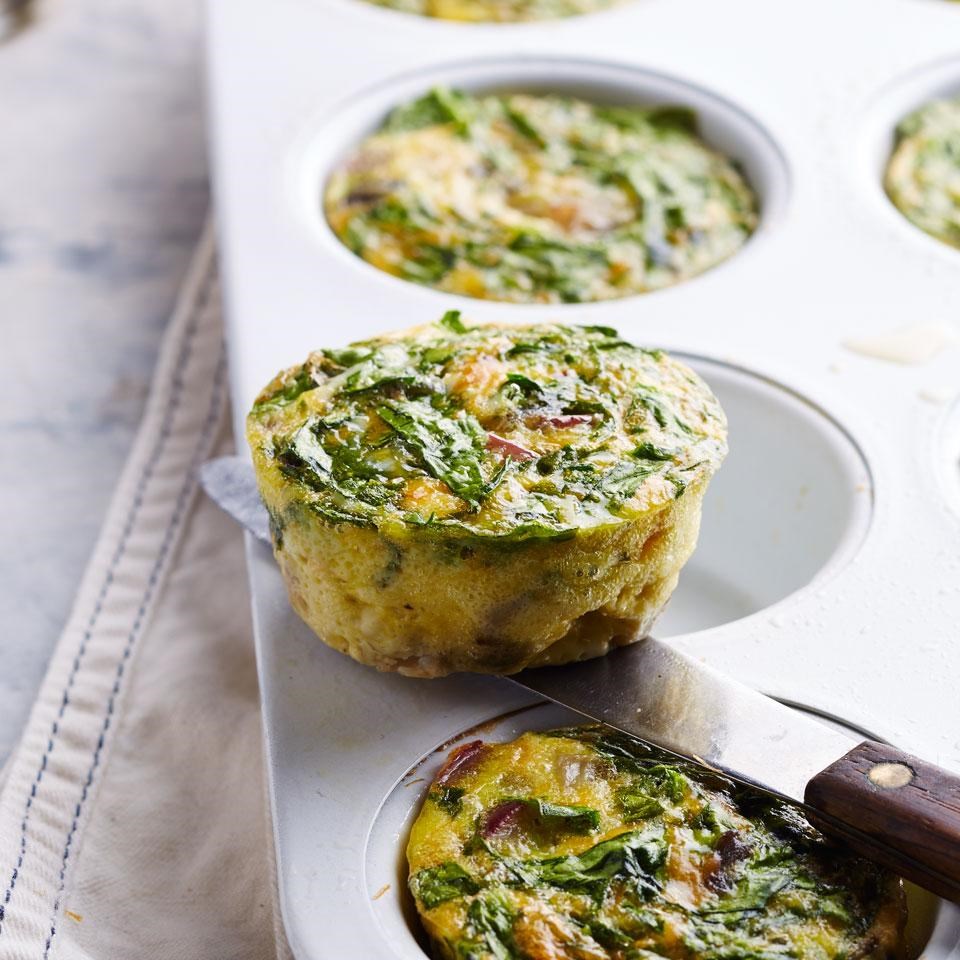 Lunch (346 calories)
• 1 serving Muffin-Tin Quiches with Smoked Cheddar & Potato
• 3/4 cup sliced cucumber
• 1 1/2 tablespoons ranch dressing for dipping cucumber

P.M. SNACK
P.M. Snack (86 calories)
• 2 tablespoons hummus
• 3/4 cup sugar snap peas

DINNER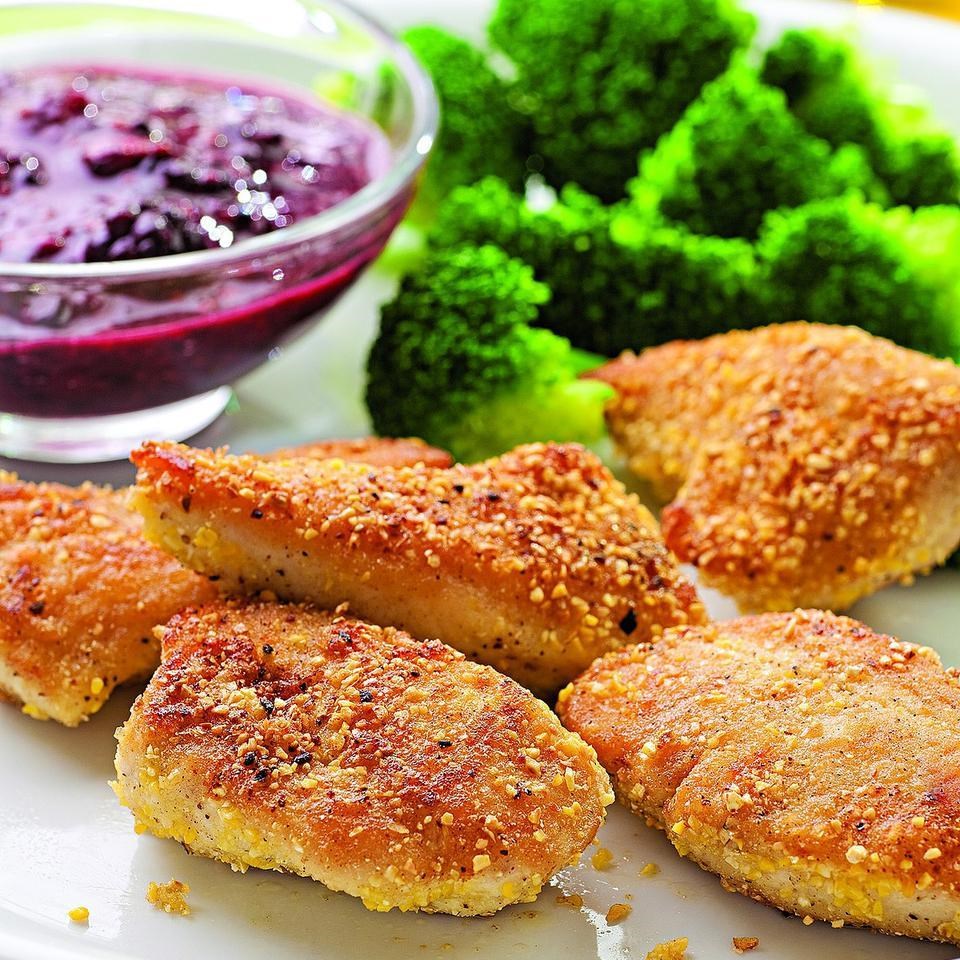 Dinner (457 calories)
• 1 serving Cornmeal-Crusted Chicken Nuggets with Blackberry Mustard
• 1 cup steamed cauliflower topped with 2 tablespoons Cheddar cheese, melted
Serve chicken nuggets with a side of cauliflower with melted Cheddar cheese on top.
• 1 cup low-fat milk
• 2/3 cup unsweetened apple sauce to enjoy after dinner

EVENING SNACK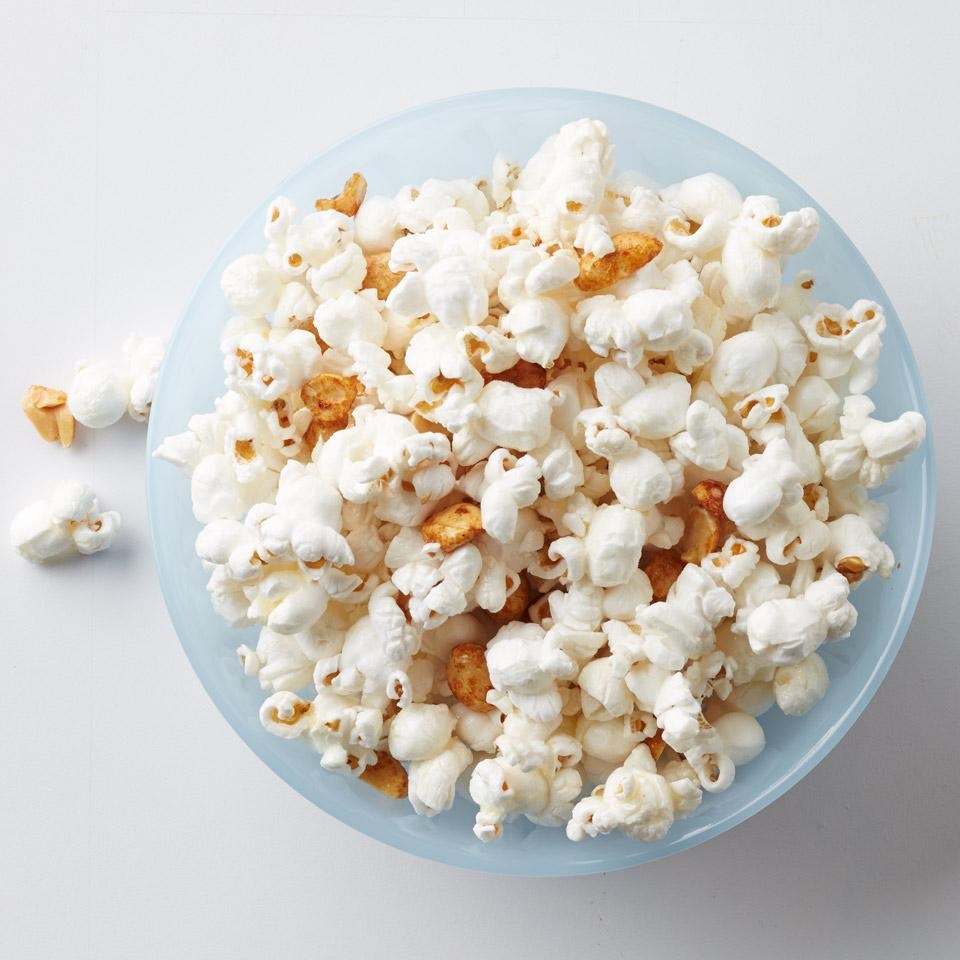 Evening Snack (116 calories)
• 1 1/2 cups Honey-Peanut Popcorn
Daily Total: 1,409 calories, 75 grams protein, 1,938 milligrams sodium, 25 grams fiber, 1,021 mg calcium, 9 mg iron, 7 mg zinc
Please Note: This meal plan is controlled for calories, protein, fiber, sodium, iron, zinc and calcium. If you are concerned about any nutrient in particular, talk with your doctor and a registered dietitian to alter this meal plan to better suit your needs.
Don't Miss!
Healthy Family & Kid Dinner Recipes
Video displays as hyperlink
Video displays as hyperlink
Teaser Copy
Fun, family-friendly recipes and snack ideas to help your kids get the nutrients they need.
For Category Page, Second Priority Image - URL path (used in grid and Featured Story if First Priority is blank)
http://images.media-allrecipes.com/userphotos/960x960/3757505.jpg
For Category Page, First Priority Image - URL path (used for grid and Featured Story)
http://images.media-allrecipes.com/userphotos/960x960/3757505.jpg