How to Spatchcock a Turkey
Pictured Recipe: Spatchcock Turkey with Sage & Thyme
There are three things everyone wants in a Thanksgiving turkey—crispy skin, juicy meat and a fast cooking time. Using the spatchcock method is the fail-proof way to get all that and more. Don't let the name scare you off. Spatchcocking just means removing the backbone and butterflying the bird.
Sticking to Christmas tradition, this classic dinner menu features holiday favorites like braised Brussels sprouts, juicy beef tenderloin, buttery-herbed potatoes and our healthier take on creamy eggnog. Many of these recipes can be made ahead of time, so you can spend your evening with family and friends rather than in the kitchen.
On the Menu:
We've planned out your Hanukkah feast, filled with festive and delicious recipes, such as root vegetable latkes and pavlovas with cranberry-ginger sauce. This menu features two Hanukkah food traditions—latkes and salty cheese. Save yourself time the day of and make the gougères and pavlovas up to three days ahead.
Tips for how to cook turkey that's moist and delicious.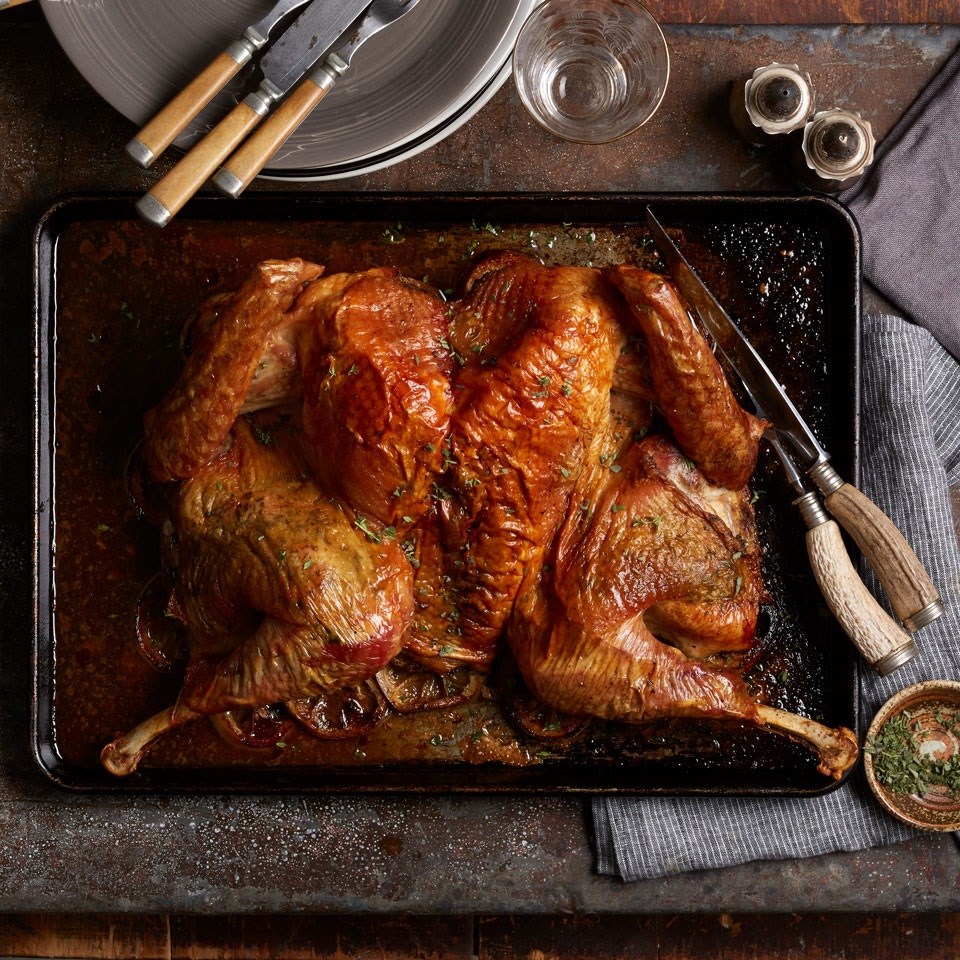 Pictured recipe: Spatchcock Turkey with Sage & Thyme
Thanksgiving pie is arguably most people's favorite part of the meal: if it's Thanksgiving, there must be pie. Now that we've gotten that out of the way, you may be wondering if one pie has a nutritional leg up on another. Is apple the healthier choice? Or does pumpkin pie reign supreme? Here's what we found when we looked at the two side by side.
Holiday get-togethers are the time to make your table as pretty as a picture. So we asked some of the stylists who pick out the dishes, utensils and glasses for our photo shoots to share their best tips and go-to sources. One thing they all agreed on? Matchy-matchy is out. Family heirlooms mixed with modern pieces and thrift-store finds are in. Here are picks some of our favorite stylists love.
This is not a drill. This morning, Target released the first look of everyone's favorite HGTV couple's line of homewares, Hearth & Hand with Magnolia. Click here to check it out!