HeroImageUrl
Pictured recipe: Caprese Salad with Heirloom Tomatoes & Burrata
Welcome to The Prep! My name is Victoria and I'm the meal plan editor here at EatingWell. For those of you who are new to The Prep, here you'll find weekly recipe inspiration and tips for all your meal-plan and meal-prep needs. Follow along with me as I share my favorite ways to get it all done—from breakfast to dinner and everything in between. I've been planning and prepping my meals for years now and have tons of fun stuff I'm excited to share with you all. Let's dive into this week's plan!
I say it every year, but how did Labor Day get here so fast?! Even though fall is my favorite season, I always get a little sad to see summer go. But before we jump back into our routines and start eating soup for every meal, we have one last long weekend to celebrate all that is summer. For my family, that means heading down to the shore for a few last beach days and eating clams and corn until I don't want to see clams and corn again until next summer.
Not subscribed to the weekly The Prep newsletter yet? Sign up here to get this plan delivered to your inbox every Saturday!
Your Meal Plan
I'm tacking on some recipes for the weekend on top of your standard Monday through Friday meal ideas to help you make the most of the transition to fall. You'll see that dinner on Labor Day mimics my own seafood boil, but this time with shrimp and sausage rather than clams. A few more summer favorites take you through the rest of the weekend (like the gorgeous caprese salad pictured above) before easing into some simple dinner recipes for the rest of the week. None of these recipes require more than 45 minutes of active prep—and most of them clock in well under that.
Saturday: Caprese Salad with Heirloom Tomatoes & Burrata with Balsamic-Dijon Chicken
Sunday: Zucchini-Chickpea Veggie Burgers with Tahini-Ranch Sauce
Monday: Weeknight Shrimp Boil
Tuesday: Eggs in Tomato Sauce with Chickpeas & Spinach (ready in a quick 25 minutes!)
Wednesday: Ginger Roasted Salmon & Broccoli
Thursday: Chicken Enchilada-Stuffed Spaghetti Squash
Friday: White Turkey Chili
Get the Shopping List
We're making shopping easier with a list of all the ingredients you need to make this week's meals. You can print it out, or just keep it on your phone when you hit the store. Just click here.
Big-Batch Breakfast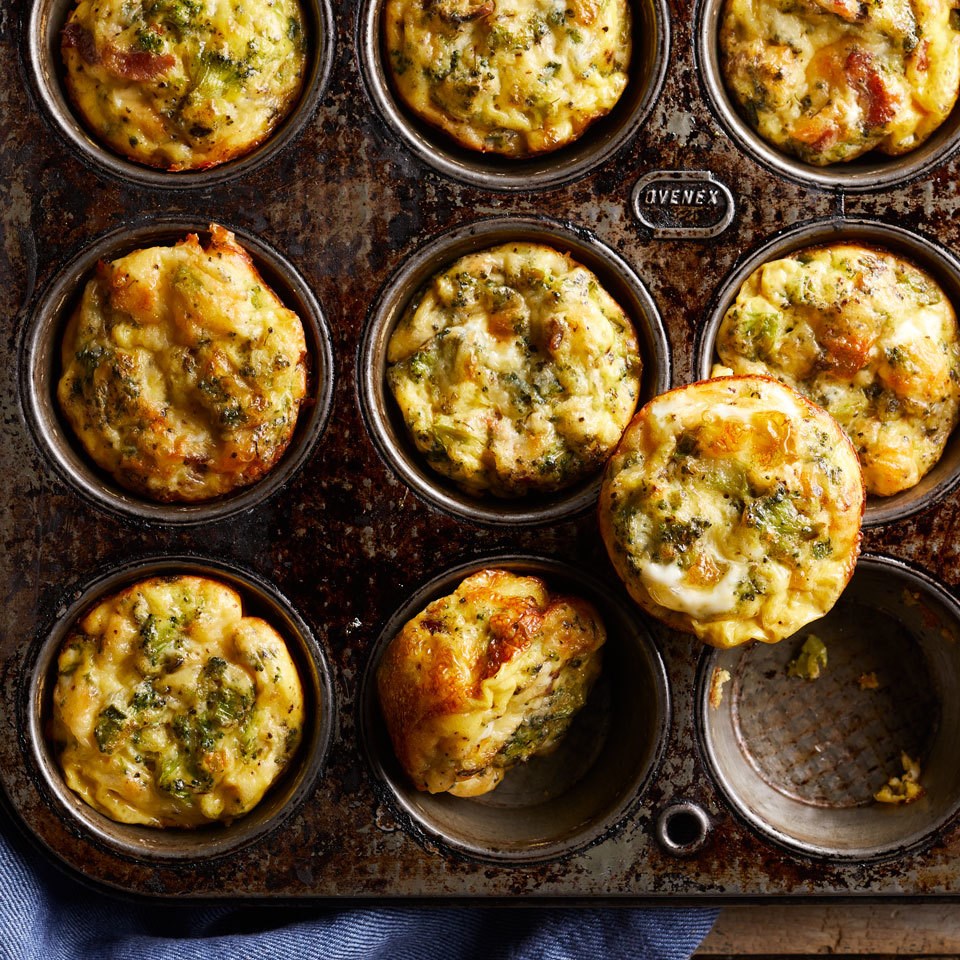 Having a stash of these high-protein omelet muffins means a healthy breakfast is ready in just minutes, making those extra-busy mornings a little less hectic. Make a batch or two and freeze some for later weeks. A quick reheat in the microwave and a dollop of hot sauce, salsa or avocado and breakfast is ready. I love using this as a base recipe and throwing in whatever veggies I have in my fridge—one of my favorite combos is broccoli, bell peppers and zucchini.
Get the Recipe: Easy Loaded Baked Omelet Muffins
Looking for more meal-prep tips and inspiration? Check out our healthy meal-prep recipes and prep plans.
Love this newsletter, have a meal prep tip you're dying to share or need a question answered? Email me at ThePrep@eatingwell.com.

Treat Yourself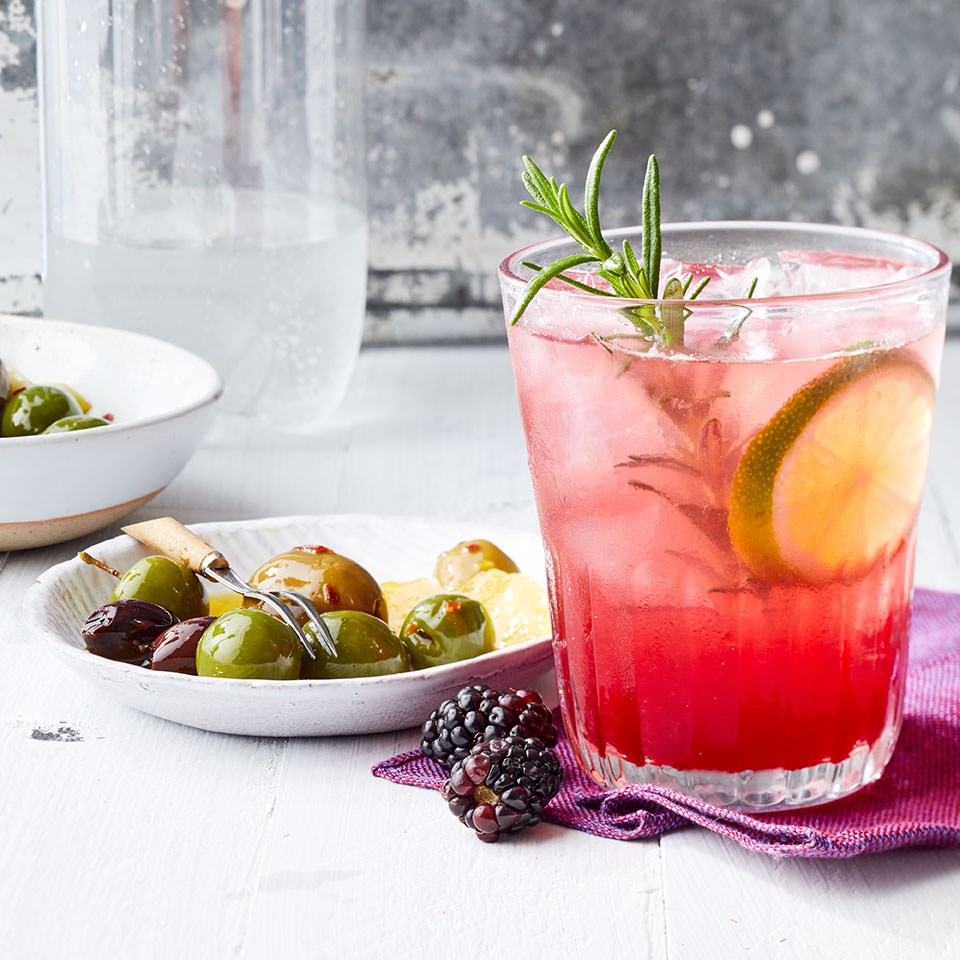 This refreshing, just-sweet-enough cocktail is what I plan on sipping at the end of my long hard day at the beach 😉. Enjoy this fruity cocktail with me on Instagram using the hashtag #ThePrep. The shopping list includes enough ingredients to make four cocktails, so you can enjoy with others.
Get the Recipe: Blackberry-Rosemary Vodka & Soda
Don't Miss!
How to Meal-Prep a Week of High-Protein Lunches in 30 Minutes
The Pantry Staples You Need for Easy 30-Minute Dinners
How to Turn Frozen Ravioli into Healthy 20-Minute Weeknight Dinners
Video displays as hyperlink
Video displays as hyperlink
Teaser Copy
Our new column, The Prep, delivers everything you'll need to make meal planning and meal prep as easy as can be. For this first one, we're tackling dinners for Labor Day weekend and the first week of what feels like fall.
Editor Name
Victoria Seaver
For Category Page, Second Priority Image - URL path (used in grid and Featured Story if First Priority is blank)
https://ewcontent-prod-uploads.s3.us-west-2.amazonaws.com/ewcontent/2019-10/6910453-the-prep.jpg
For Category Page, First Priority Image - URL path (used for grid and Featured Story)
https://ewcontent-prod-uploads.s3.us-west-2.amazonaws.com/ewcontent/2019-10/6910453-the-prep.jpg
For Category Page, Third Priority Image upload (used in grid and Featured Story if URL paths are blank)