HeroImageUrl
Photo: Buckwheat Queen
This story originally appeared on allrecipes.com by Carl Hanson.
This quick chicken stew stars heart-healthy olive oil, fresh ginger root, minced garlic, and low-sodium chicken broth. It also features loads of fresh veggies. "This is one of my favorite 30-minute weeknight recipes," says Stephanie. "Turmeric adds exotic color and flavor."
Related: Heart-Healthy Diet Plan for Fall
It doesn't get much simpler than this. Salmon fillets, olive oil, and a pinch of sea salt -- that's all it takes. The key is to dry the salmon before sliding it into the olive and, and cook the fish skin-side up until the flesh is beautifully golden brown. Dinner's ready in mere minutes.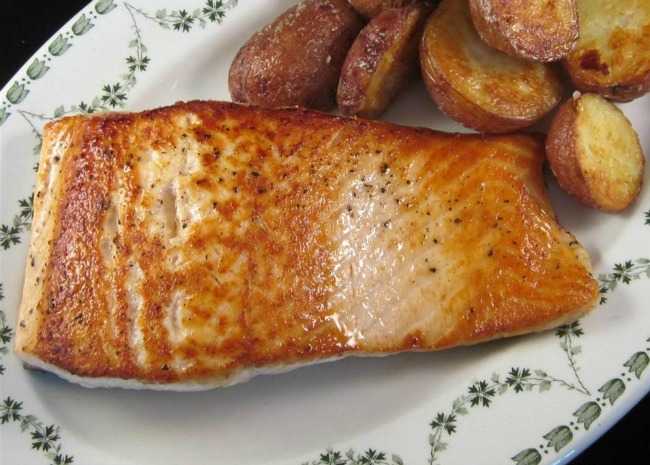 Photo: Deb C
A splash of vinegar adds bright flavor to this hearty lentil soup. It's chock full of healthy veggies, including spinach and crushed tomatoes.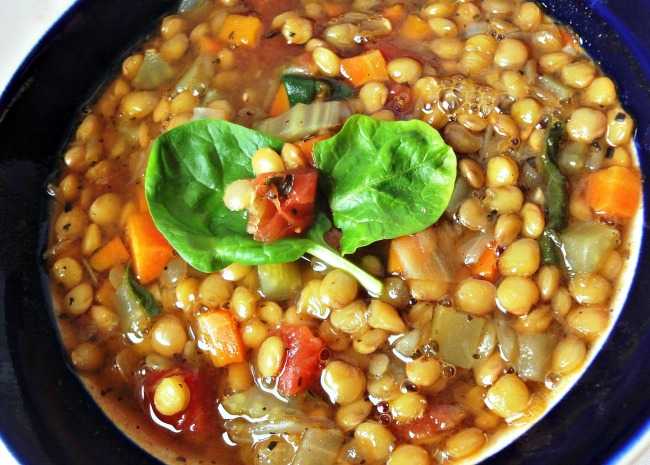 Photo: larkspur
Choose ground turkey breast for this recipe, which is leaner than ground dark meat. These turkey meatloaf cups are baked in muffin tins. Delicious for dinner, the single-serving aspect makes them great as grab-and-go lunches, too!
Here's a spicy and sweet tropical salsa starring colorful chile and bell peppers, corn kernels, and black beans seasoned with cilantro, cumin, and a splash of orange juice. Serve over grilled or baked chicken or fish.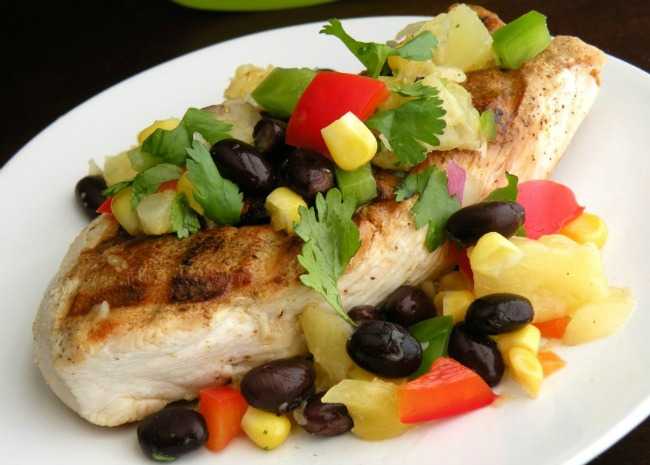 Photo: BrooklynKyler
This is a hearty Chinese congee, featuring brown rice, sliced cabbage, and snow peas. Big flavors come from fresh ginger, jalapeno pepper, soy sauce, and sesame oil. The recipe calls for chicken thighs. But if you like, substitute leaner chicken breast.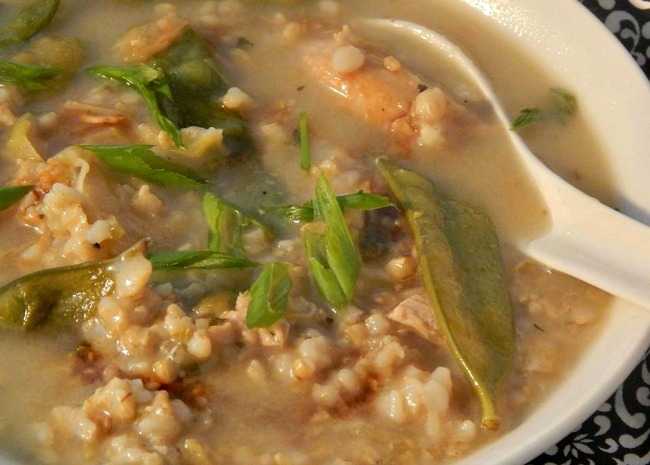 Photo: Linda T
You'll marinate cubes of lean chicken breast in olive oil, fresh lime juice, cumin, and cilantro. Then thread the cubes onto skewers with zucchini, onions, cherry tomatoes, and bell peppers. Enjoy with fresh salsa in warm tortillas -- or on a bed of salad greens.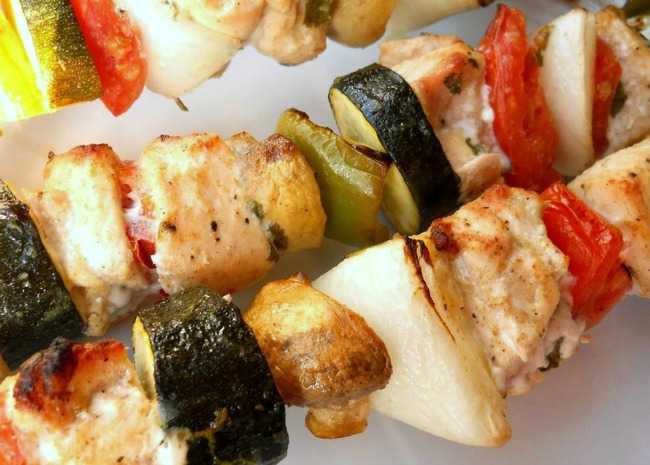 Photo: CookinBug

This article originally appeared on allrecipes.com
Video displays as hyperlink
Video displays as hyperlink
Teaser Copy
Heart-healthy recipes don't need to go light on flavor.
For Category Page, Second Priority Image - URL path (used in grid and Featured Story if First Priority is blank)
https://ewcontent-prod-uploads.s3.us-west-2.amazonaws.com/ewcontent/2019-08/4119745_-Healthy-Turmeric-Chicken-Stew-Photo-square.jpg
For Category Page, First Priority Image - URL path (used for grid and Featured Story)
https://ewcontent-prod-uploads.s3.us-west-2.amazonaws.com/ewcontent/2019-08/4119745_-Healthy-Turmeric-Chicken-Stew-Photo-square.jpg
For Category Page, Third Priority Image upload (used in grid and Featured Story if URL paths are blank)
Canonical
http://dish.allrecipes.com/heart-healthy-recipes-that-go-big-on-flavor/