HeroImageUrl
Incorporating more plant-based foods into your diet is a great way to boost your health at all stages of life. A vegetarian diet has been shown to reduce your risk of heart disease, type-2 diabetes and even certain types of cancer, thanks to more fiber and less saturated fat, among other things. In this 1-day vegetarian plan for healthy aging, we left out the meat but included lean sources of plant-based protein (like chickpeas and tofu), and used other healthy foods for aging like calcium-rich milk and yogurt, and fiber-filled berries, popcorn and flax seed. With some simple planning, you can still follow a healthy, balanced diet and get the nutrients you need without any meat.
Healthy Aging Recipes for Breakfast, Lunch, Dinner & Snacks
BREAKFAST

Breakfast
(257 calories)
• 1 cup whole grain cereal, such as Cheerios
• 1/4 cup blueberries
• 2 teaspoons ground flax seeds
• 1 1/4 cup skim milk
Mix flax seed into the cereal and top with blueberries and milk.
A.M. SNACK
A.M. Snack (94 calories)
• 2/3 cup raspberries
• 1/3 cup plain low-fat yogurt
Top raspberries with yogurt and, if desired, 1/2 teaspoon each fresh chopped mint and lemon zest.
LUNCH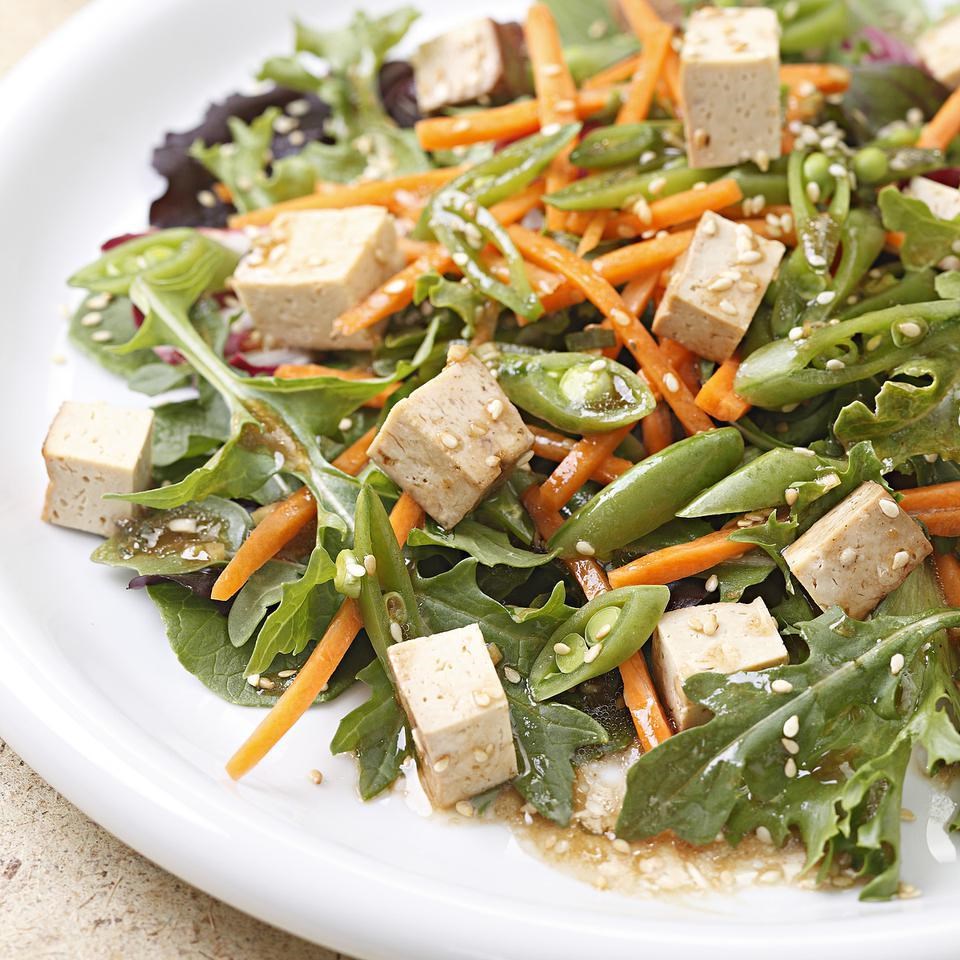 Lunch (336 calories)
• 1 serving Hoisin-Sesame Salad with Baked Tofu

P.M. SNACK
P.M. Snack (47 calories)
• 1 1/2 cups air popped popcorn seasoned with a pinch each salt and pepper.

DINNER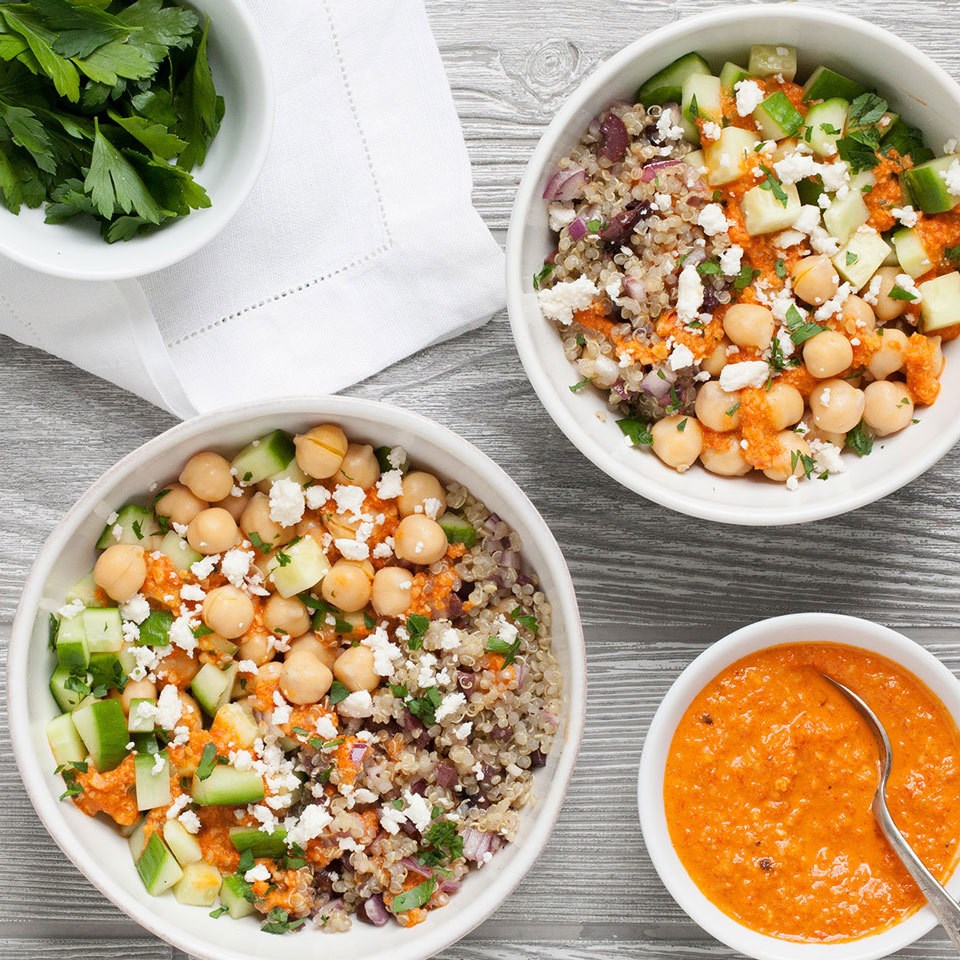 Dinner (485 calories)
• 1 1/2 cups Mediterranean Chickpea Quinoa Bowl
• 1 1/2 cups shredded romaine lettuce
Serve the chickpea mixture atop the shredded lettuce.
Daily Total: 1,223 calories, 51 grams protein, 1,482 grams sodium, 29 grams fiber, 1,056 mg calcium
Please Note: This meal plan is controlled for calories, protein, fiber, sodium and calcium. If you are concerned about any one nutrient in particular, speak with your health care provider about altering this meal plan to best suit your needs.
Don't Miss!

Healthy Aging Recipes
Healthy Aging Diet Guidelines
See All of our Healthy Aging Meal Plans Here!
Video displays as hyperlink
Video displays as hyperlink
Editor Name
Victoria Seaver
For Category Page, Second Priority Image - URL path (used in grid and Featured Story if First Priority is blank)
http://images.media-allrecipes.com/userphotos/960x960/3757653.jpg
For Category Page, First Priority Image - URL path (used for grid and Featured Story)
http://images.media-allrecipes.com/userphotos/960x960/3757653.jpg