HeroImageUrl
Even if you aren't drinking milk or eating dairy foods during your pregnancy, you can still find dairy's nutritious components, like calcium and protein, in other foods. We developed this dairy-free meal plan with plenty of the good-for-you-nutrients that help to support a healthy pregnancy. We made sure to hit the daily recommended amount for each of the important nutrients—protein, folate, iron, and calcium. The recipes meet our Healthy Pregnancy nutrition parameters, meaning they deliver healthy nutrients moms-to-be need more of and they don't have any off-limit foods like alcohol, raw eggs, or deli meat. Each recipe also meets our Dairy Free parameters, and has been check by a registered dietitian to make sure no dairy products made their way onto the menu. This plan is set at 2,200 calories, but you may need more or fewer calories depending on your unique nutrition needs. Talk with your doctor and a registered dietitian about altering this meal plan to best suit your needs.

BREAKFAST
Breakfast (458 calories)
• 1 3/4 cups whole grain fortified cereal
• 1/4 cup slivered almonds
• 1 cup unsweetened plain almond milk
• 1 cup blueberries

A.M. SNACK
A.M. Snack (293 calories)
• 1 banana
• 1 Tbsp. natural peanut butter
• 1/2 ounce peanuts
Slice banana and top each slice with peanut butter and peanuts.

LUNCH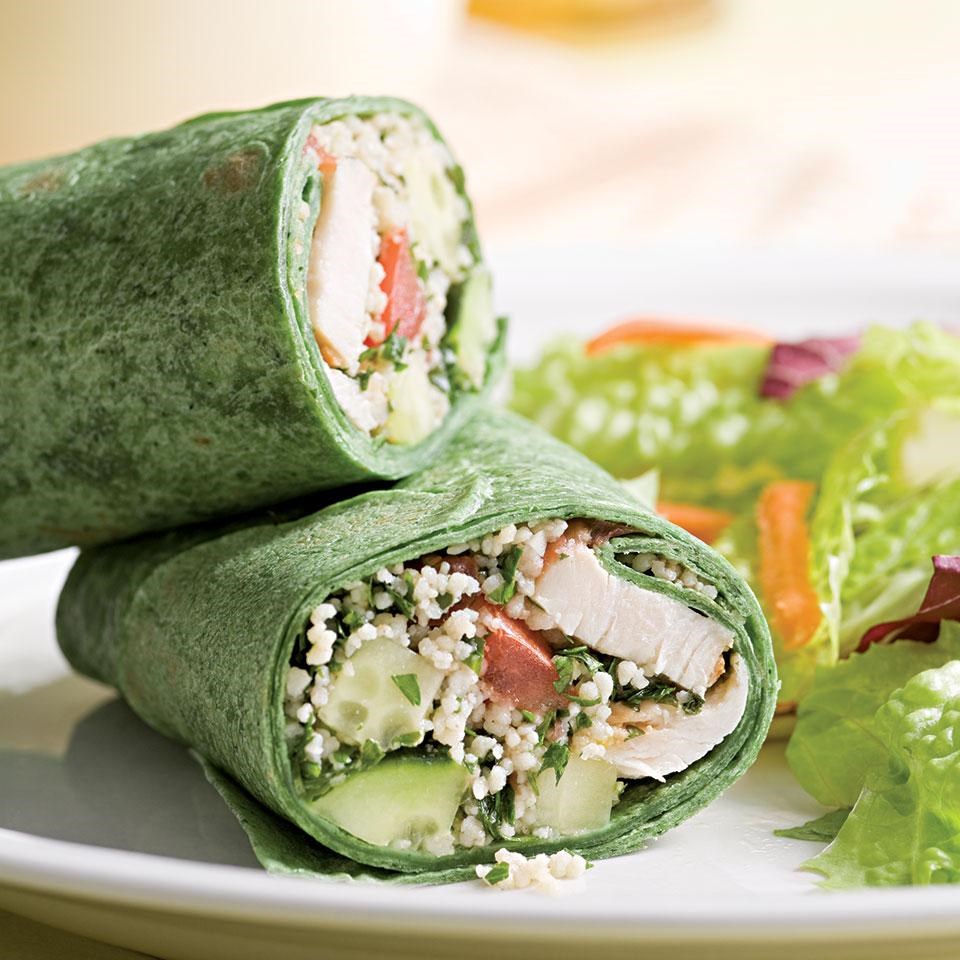 Lunch (519 calories)
• 1 serving Mediterranean Wrap

P.M. SNACK
P.M. Snack (251 calories)
• 1 cup cherry tomatoes
• 1/2 cup canned no salt added garbanzo beans, rinsed and drained
• 1/2 cup fresh basil leaves, torn
• 2 tsp. olive oil
• 1 tsp. balsamic vinegar
Combine the tomatoes, beans and basil in a bowl. Toss with olive oil and vinegar and a pinch each of salt and pepper.

DINNER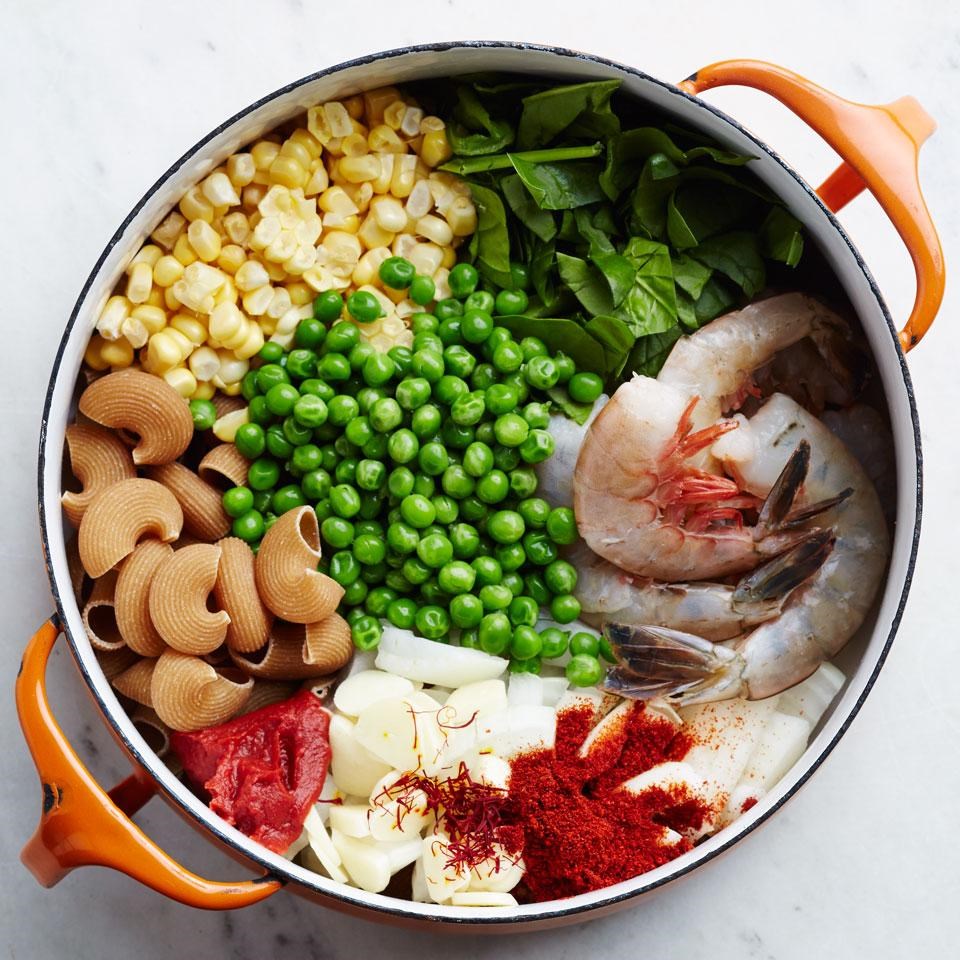 Dinner (688 calories)
• 2 1/4 cup Smoky Shrimp, Corn & Pea One-Pot Pasta
• 2 cups baby lettuce tossed with 1 Tbsp. olive oil & 2 tsp. balsamic vinegar
• 1 kiwi, sliced
• 1/2 cup mango, diced
• 1 tsp. lime zest
Combine the kiwi, mango and lime zest to enjoy as dessert.
Daily Total: 2,209 calories, 104 grams protein, 2,244 milligrams sodium, 46 grams fiber, 1,046 mcg folate, 35 mg iron, 1,288 mg calcium
Please Note: This meal plan is controlled for calories, sodium, protein, folate, iron, and calcium. If you are concerned about any nutrient in particular, talk with your doctor and a registered dietitan to alter this meal plan to better suit your needs.
Don't Miss!
Getting Started: Pregnancy Diet Basics
What to Eat (and Avoid) When You're Pregnant
Healthy Pregnancy Recipes
How Much Folate Do You Need?
Video displays as hyperlink
Video displays as hyperlink
For Category Page, Second Priority Image - URL path (used in grid and Featured Story if First Priority is blank)
http://images.media-allrecipes.com/userphotos/960x960/4473419.jpg
For Category Page, First Priority Image - URL path (used for grid and Featured Story)
http://images.media-allrecipes.com/userphotos/960x960/4473419.jpg