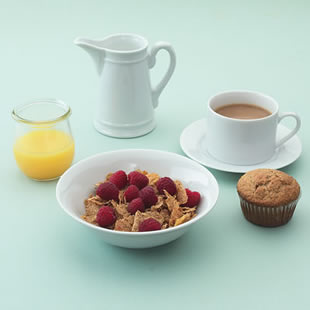 When I feel a pound or two creep up on me I can usually keep it in check with some extra exercise and by paying attention to what I eat. After all, paring down calories and ramping up exercise are two keys to weight loss. But as a registered dietitian and associate nutrition editor of EatingWell Magazine, I also know that there are some zero-effort ways to enhance weight loss.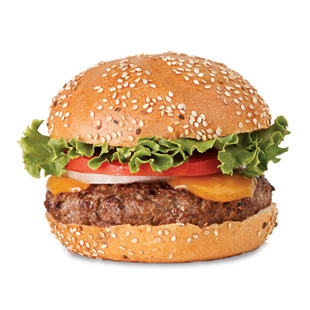 Moving toward a "more meatless" diet is all the rage—just look to former President Bill Clinton, who's been speaking recently about the vegan diet he adopted to help his heart health. I'm all over moving toward eating less meat too. Why?
You may have noticed gluten-free labels on more foods—everything from breads to brownies—at the supermarket in the past few years as the number of gluten-free products has rapidly increased. This is great for people diagnosed with celiac disease and gluten sensitivity who can't tolerate gluten, a protein found in wheat, rye and barley.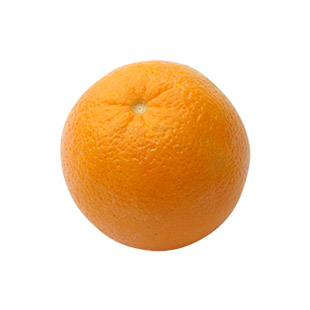 You gotta love fiber. Not only does it keep your GI system running smoothly and your heart healthy, it also can keep you from outgrowing your pants. Yes, fiber is a well-known natural slimming aid. While it helps you feel full, fiber has no calories. So if you fill up on high-fiber foods you crowd out less-healthy foods, Larry Tucker, Ph.D., of Brigham Young University, told EatingWell.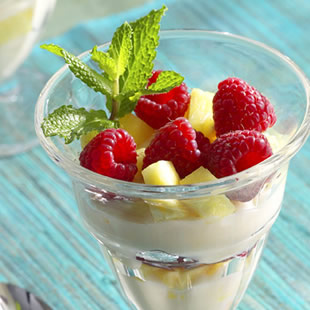 My wife will tell you: I'm no morning person. The period of time between my alarm going off and that first cup of coffee is pretty much a fuzzy-headed blur for me. I love "snooze-surfing"—riding those 9 glorious minutes of sleep between alarms going off on my clock radio.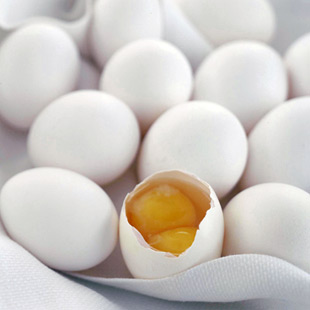 Some people think that rules are made to be broken. In certain circumstances, I can get behind that statement. But when it comes to food, if you take that attitude to heart, understand you could be risking your health. I'm paying closer attention to food safety these days in the wake of the recent salmonella outbreak that's been linked to ground turkey.
How often have you heard or read, "Healthy food is expensive"? I hear this assumption a lot, as it's frequently pegged as one of the causes of America's obesity crisis. Fruits and vegetables, in particular, are mentioned as overly pricey and inaccessible for many people. Which, when we're talking about health, is a problem.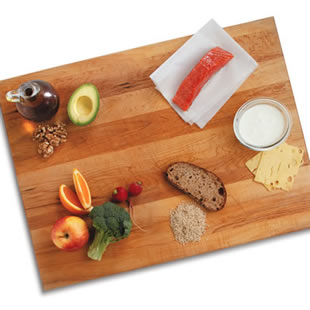 My grandfather passed away last month. He was 95—and independent, healthy, funny and mentally sharp, till the very end. My grandmother (his wife of 70 years), 91, is alive and well. At my grandfather's funeral services, I marveled at the number of folks—family and friends—in their late eighties and early nineties who came to pay their respects.